Plena Inclusión Madrid is a non-profit organisation from Spain.
It is a federation of more than 100 organisations that work with people with intellectual disabilities.
What does Plena Inclusión Madrid in Easy-to-Read? 
This organisation has published many guides and books in easy-to-read. For instance, it has published guides about the right of vote, museums, handbooks for civil service exams or for long-life training.
Plena Inclusión Madrid has published an online dictionary in easy-to-read.
This organisation has many easy-to-read writers, validators and facilitators.
Plena Inclusión Madrid has a service that offers easy-to-read. It is called Adapta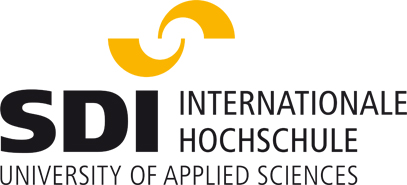 Our university is in Munich,
Munich is a city in the South of Germany.
Our university offers students Bachelor's and Master's degree programmes.
Degree programmes are courses.
Each degree programme focuses on a topic.
For instance, we have degree programmes:
to learn languages, such as Spanish, French, Russian, Italian, German, and English
to learn economics
to learn about media
to learn about communication
Our university also researches in the field of accessibility and inclusion
The European Certification and Qualification Association (ECQA) is the result of a number of projects and initiatives supported by the Life Long Learning Program of the European Union (EU). The aim of the ECQA is to provide and follow a joint process for the qualification and certification of persons in various industries in the EU.
Various job roles and their skills and competences are described in a standardised way. From Automotive and software industry to Accessibility, Diversity, Sustainability and Cultural Heritage Management.
The ECQA GmbH was founded 2015 and is taking over the work of the ECQA association and by thus working with international experts to certify job roles worldwide and to network with experts on the needs of markets and companies.
Additionally the ECQA is using their experts on Vocational Education Training to support Training organisations and Project groups that often seek help in the design of their trainings to stick to EQF/NQF. ECQA here is making it easier for partners while developing their trainings to structure the content for appropriate later exams and certification according to the EQF.
Due to a large amount of supporting universities, ECQA also can help with the application and transfer/mapping of ECVET and ECTS within trainings and content.

SSML Pisa is the Pisa School for Language Mediation, with both undergraduate and postgraduate curriculums aimed at training specialised and audiovisual translators, liaison and conference interpreters, and marketing and business communication experts.
How does SSML – Pisa contribute to Easy-to-Read? 
As a Higher-Education Institution, SSML Pisa is an expert in curriculum design. In the field of accessibility, SSML – Pisa can count on a network of partners dedicated to disabilities as well as on a sound tradition in live-subtitling through respeaking. 
Within the T2V project, SSML – Pisa will develop the curriculum that will lead to the creation of training materials for the formation of E2R Validators and facilitators.
Politehnica University of Timișoara (Universitatea Politehnica Timișoara) is a public university founded on 11 November 1920. Located in Timișoara, Romania, it is one of the largest technical universities in Central and Eastern Europe.
The university's research and scientific training is based on the strategy of promoting multidisciplinary research and the priority given to new technology. In 2011, Politehnica University of Timișoara was classified as an advanced research and education university by the Romanian Ministry of Education, thus becoming the only university in Western part of Romania categorized among the best 12 universities in the country. The University is a member of the Romanian Alliance of Technical Universities (ARUT).
Established in 2011, the Faculty of Communication Sciences (Facultatea de Științe ale Comunicării) coordinates three undergraduate study programmes: Communication and Public Relations – on site learning and distance learning – in the field of "Communication Sciences", and Translation and Interpreting in the field "Applied Modern Languages".
The Faculty of Communication Sciences also coordinates two graduate study programmes (Master's Degree): Communication, Public Relations and Digital Media, and Business Communication.
The study programmes have a tradition of more than twenty-five years in the university.
Zavod RISA
Zavod RISA is a small non-profit organisation from Slovenia.
How does Zavod RISA contribute to Easy-to-read?
This organisation creates a lot of Easy-to-read information.
It has published many guides and books.
It helps other organizations publish Easy-to-read information.
People who work for Zavod RISA teach other people to write and validate Easy-to-read texts.
Zavod RISA and partners made guidelines for easy-to-read information in Slovene language.